Family friendly hotels near downtown Vancouver, Washington, and the mighty Columbia River
Location can define a city, yet location can also be what helps a city reimagine itself. When a place gives you access to forests, one of the country's mightiest rivers, and is on highways that can get you to points throughout both Oregon and Washington, you know you're onto something special. During a previous trip, we got to know a special place. Ever since, we have been keeping tabs on the best places to stay in Vancouver, WA.
What is (and where is) Vancouver, Washington?
Let's get the obvious out of the way: Vancouver, Washington, is a small city in the USA. This is not the Vancouver of British Columbia fame. Here's what this Vancouver is:
Only 10 miles from Portland, Oregon, and 165 miles from Seattle, Vancouver is both a wonderful family destination to visit in and of itself, and it can be part of a bigger trip that takes in other Northwest destinations.
Is Vancouver, Washington good for families?
Vancouver has family friendly restaurants, spacious playgrounds, kid friendly accommodation, and plenty more to do for families with children. The best places to stay in Vancouver, WA, have lots of family friendly features, from included breakfasts to family rooms, plus Vancouver is a family town with lots of indoor and outdoor recreation options.
Is Vancouver near National Parks?
Washington State is home to incredible public lands. A couple of notable areas in or near Vancouver, WA include:
Fort Vancouver National Historic Site: Getting up close with early 20th-century airplanes alone is worth the visit, as is the Junior Ranger program. Plus, it's just a few minutes from downtown Vancouver.
Mount St. Helens: Yes, this active volcano blew its top in 1980. Ever since, nature has rebounded, and outdoor recreation abounds.
Ridgefield National Wildlife Refuge: Over 5,200 acres provide opportunities for land and water recreation, as well as settler and First American history.
Columbia River Gorge: Prior to our family visit to Vancouver, we had only experienced the Gorge from the Oregon side. However, driving along the Washington side offers a different scenic experience, and we can't wait to drive it again.
Many parts of Washington were also segments of what are now National Historic Trails, including the Oregon Trail, the Lewis and Clark National Historic Trail, and the California Trail.
Why you should trust us about places to stay with kids
From our home base of Oregon, we've visited Vancouver and other parts of Washington on multiple family trips, including one that was part of a project with Visit Vancouver WA. Our time in the Vancouver area gave us a chance to explore playgrounds, the waterfront, downtown, the Gorge, and more. Our family of four travels full-time, and finding good things to do with our kids wherever we go is one of our top priorities as family travelers. Since we travel so much, we like to keep lists of places we might want to book, so you can copy our picks for best places to stay in Vancouver, WA.
Here are some of our various Vancouver and Washington travel articles
Things to do with kids in Vancouver, WA
72 hours off the beaten path in Seattle… Southside?
Take a Zillah WA summer family trip: 24 hours in Yakima Valley wine country
Tractors, tamales & kid friendly fun: Take a Union Gap summer family trip in Washington State
STEM, outdoors & fun: 17 ideas for a Washington Tri-Cities family vacation
What we prioritize when looking for Vancouver hotels
Every family is different and has different priorities in accommodation. We reckon you understand that we prioritize safety and cleanliness in places we stay. Here are some things important to us. They aren't always requirements, but we keep an eye out for when considering the best places to stay in Vancouver, WA:
Free parking: Parking fees can significantly increase the cost of a stay.
Free wifi internet is pretty much a given nowadays, but we always check.
Pool: Not essential, but we love the active options an on-site pool gives us.
Free breakfast: We love not having to worry about our first meal of the day, and included breakfast helps us stretch our family budget.
Non-smoking: Again, usually pretty easy to find in American hotels, but if we arrive and have any sign of smoke, we're going to request a different room.
Kids stay free: Always helpful!
Proximity: Sometimes we want to be near an airport. Other times we want to be right downtown, or near a particular attraction or area.
Fitness center: Anthony usually starts his day with a little yoga, and a fitness center can be a great space. Sometimes the kids go with him and do some workouts of their own.
Recent reviews: A star rating is helpful, but the real value comes from the perspective you get from more recent reviews.
5 family hotels where we would want to stay with kids in Vancouver
With places we know we'll visit more often, we like to keep a running list of hotels and other places we might stay. Here are 5 places on our short list for the best places to stay in Vancouver, WA:
Heathman Lodge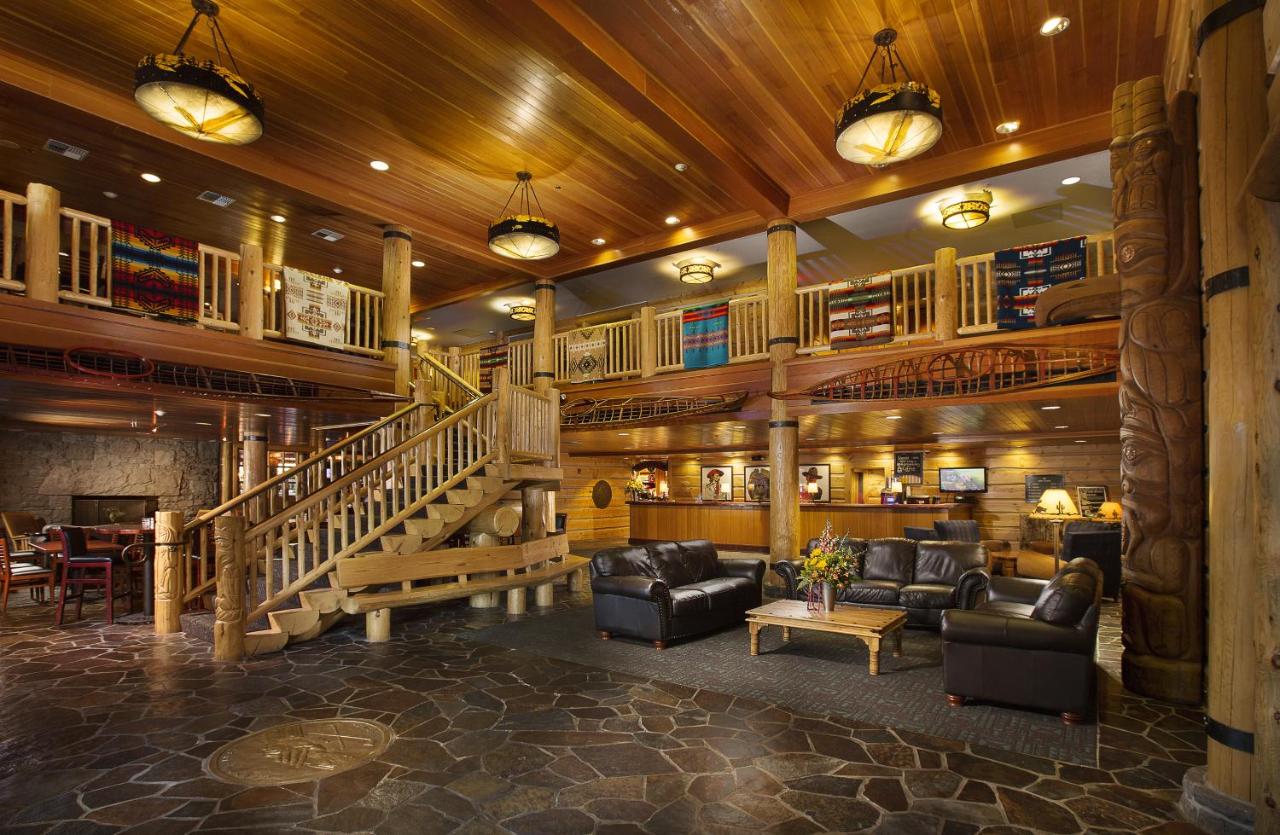 When we want the feel of a fancy stay that combines elegance with a Northwest rustic yet refined theme, we love staying at the Heathman Lodge. Only a few minutes away from downtown Vancouver, we find the Heathman has spacious rooms, a lovely indoor pool, and an excellent fitness center. We'll sometimes also dine at the on-site Hudson's Bar and Grill, but often we take advantage of the in-room fridge and microwave when we want to chill in the room, perhaps over a family movie night.
Sonesta ES Suites Portland Vancouver 41st Street
A trip to Disneyland in Anaheim was our introduction to the Sonesta brand, and we see ourselves enjoying more of their properties. Why does this Vancouver Sonesta catch our eye? We can tell you in one word: kitchen.
As much as we love local dining options, sometimes we want to save money, stay in, and do our own cooking. Plus, the all-suites setup means that parents and kids can more easily get their own space when they want it.
Like the Heathman above, the Sonesta is a few minutes east of downtown. We like that we'd still be close to attractions such as Fort Vancouver. Or, if we were flying in or out of nearby Portland Airport, it's great to know that we could catch a free shuttle to or from the Sonesta.
Homewood Suites by Hilton Vancouver / Portland
An outdoor pool and in-room kitchen? We'd definitely take a closer look. Some of the recent reviews were mixed, but overall, we could see the potential staying here. We also liked how one reviewer noted that the property is just far enough from downtown to be out of the downtown scene, keeping things on the quieter side.
Besides the included hot breakfast, word is that Mondays through Thursdays there's also an "evening reception" with beverages and a "light meal." We'd definitely want to check that out! Rooms don't have a microwave, but given other options for dining, groceries, and delivery, we could work around that. There are also full-kitchen suites available if we want to prioritize in-room cooking.
The spacious, bright lobby and common area alone, though, get our attention. The Homewood Suites has the sort of common area we look for when we want to get out of the room while remaining on the property.
Best Western Premier Hotel at Fisher's Landing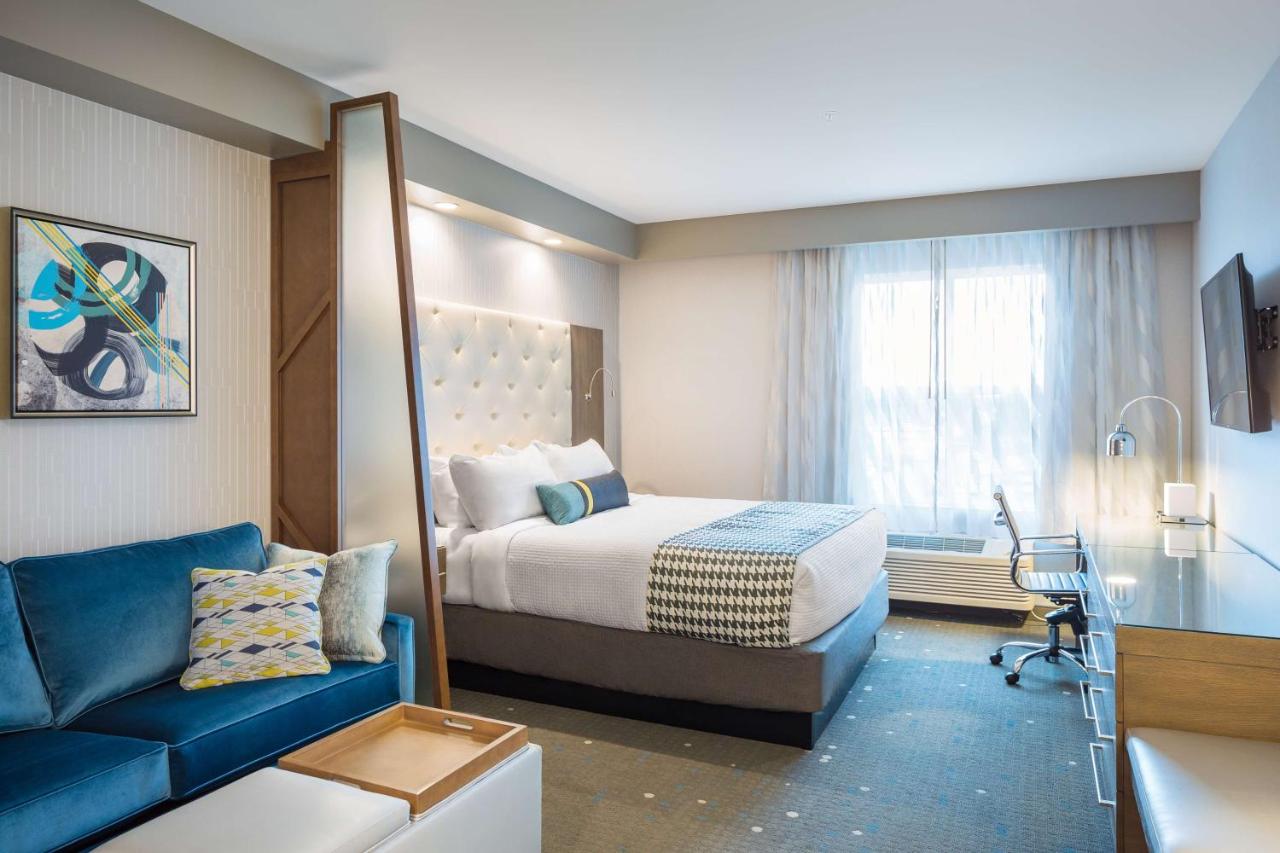 Breakfast, fitness center, and heated pool? Check, check, check. Those things alone can make this one of our picks for best places to stay in Vancouver, WA. Plus, a heated pool can definitely make it more enjoyable during the naturally cooler weather you find in the Northwest much of the year.
We've stayed in many a Best Western, and have found them pretty consistent with the quality of breakfast and overall comfort and cleanliness. The recent reviews are positive, and the spaces look bright and welcoming.
This property is farther east from downtown Vancouver itself. However, it's close to where I-205 crosses the Columbia River back into Portland, and you are close to the airport and the Columbia River Gorge's scenic drives on either side of the river.
Holiday Inn Express Hotel & Suites Vancouver Mall, an IHG Hotel
For starters, we dig that there is a long track record of reviews (288 when we last looked), rolling back over about 3 years. Mentions of pancakes and biscuits available with the included breakfast also do not hurt our feelings one bit. However, if quiet is a priority, it sounds like you want to check on getting a room that isn't close to the pool.
The free parking and indoor pool all get our attention. Plus, there's an in-house DVD library, which could come in handy for downtime.
Campgrounds & RV parks in Vancouver, WA
Of course, we don't just look for hotels or vacation rentals when we're on the go. Vancouver's proximity to many state and federal public lands also means there's a fair bit of camping in the area too. We've got this list of campgrounds and RV parks on-hand too. Three locations that catch our eye are:
Find RV parks and campgrounds in the Vancouver, WA area
Book your family vacation or getaway to Vancouver, Washington
Getting to know Vancouver, WA, has given us a chance to find a just-right-sized city, on the Columbia River, that we want to spend more time in. We've built a Vancouver trip into part of a prior bigger trip to Eastern Washington and to Seattle. For our next Washington State adventures, we plan to spend more time in Vancouver again.
We find that the city gives us easy access to nature even while we're right in town. It's easy to get to wonderful playgrounds, grocery stores, and kid friendly restaurants. All the while, you're never far from the mighty, rolling Columbia, and we never turn down a chance to spend more time by one of the most iconic rivers in the country.
Nestled in between bigger Northwest cities such as Portland, Tacoma, and Seattle, we love that Vancouver is near each one—yet stands on its own as a wonderful place to visit with kids.
Vancouver, WA hotels and other accommodation