5 kid friendly hotels for your Boise family vacation short list
Nestled in hills, full of history, home to incredible urban waterways, and a launchpad for adventures throughout the Gem State: If we've learned anything from our various family trips to Boise, it's that this city is great for families. As we look into our next Idaho family trip, where to stay in Boise with kids is on our minds.
As we look into our next family vacation in Idaho, we prioritize places that make sense on a family budget, have decent drivable proximity to the attractions we want to visit, and that even include a free breakfast for our family of four. Sometimes we do a little hotel travel hacking as well. For Boise hotels, see below for our short list of 5 places to stay.
What is (and where is) Boise, Idaho?
In southwest Idaho, Boise is Idaho's state capital. It's also an epicenter for year-round outdoor recreation. Home to around a quarter million people, the city is big enough to have lots to do without feeling overwhelming or hard to navigate. Boise is a great jumping-off point for nearby communities, such as Meridian, Eagle, Caldwell, and Nampa. From Boise, you can also reach Twin Falls to the south in about 2 hours. Some of our favorite Idaho family destinations, such as Bear Lake and Minnetonka Cave in the southeast corner of the state, are about 5.5 hours away.
Is Boise Idaho good for families?
Boise abounds in urban amenities and outdoor recreation that families can enjoy year round. From water parks to history, river trails to state government, Boise is also home to a thriving food and craft beverage scene. However, Boise is the rare sizable city that doesn't feel big. Outdoor recreation destinations such as Bogus Basin are nearby and make great day trips. In town, there's a range of attractions that can fit any family's interests and budget.
Is Boise worth visiting?
Yes. For starters, Idaho abounds in natural beauty, and simply being in Boise is to be in a beautiful hill-surrounded setting. Besides being an excellent family vacation all on its own, Boise makes a great waypoint for road trips from Montana, Utah, Washington, and Oregon.
Plus, whether flying or driving, there's a good chance your trip will also start in, or at least have lots of time in the state capital. Whether Idaho is part of a broader trip or if you specifically want to visit and vacation in the Gem State, block in a few days to explore Boise and its surrounding areas.
Is Boise near National Parks?
We love National Parks, and we prioritize proximity to parks in our travels. Both Aster and Connor have vests covered in badges from Junior Ranger programs throughout the US West. Except for the western edge of Yellowstone, Idaho does not have full-on National Parks. However, Idaho is home to other excellent National Parks properties, such as:
Many parts of Idaho were also segments of what are now National Historic Trails, including the Oregon Trail, the Lewis and Clark National Historic Trail, and the California Trail.
Why you should trust us
From our home base of Oregon, we've visited Boise and other parts of Idaho on multiple family trips, including one that was part of a project with Visit Idaho. We get additional insight on the Boise area from family who live in the city. We've visited Boise with babies, toddlers, and older children. Each time, we've been impressed with the range of kid friendly activities we've been able to find, not to mention a food and beverage scene on par with anything we've encountered in larger cities such as Portland, Seattle, or Denver.
Here are some of our Boise and Idaho travel articles
6 family summer vacation adventures in Idaho
Find Accessible Summer Experiences Around Boise
Boise, Idaho: A love letter, NEW family travel video + things to do in Boise
Blue lake, icy cave: Surprising summer Southern Idaho family travel
One more soak before the home stretch: Miracle Hot Springs, Idaho
What we prioritize when looking for Boise hotels
Every family is different and has different priorities in accommodation. We reckon you understand we prioritize safety and cleanliness in places we stay. Here are some things important to us. They aren't always requirements, but we keep an eye out for:
Free parking: Parking fees can significantly increase the cost of a stay.
Free wifi internet is a given nowadays, but we always check.
Pool: Not essential, but we love the active options an on-site pool gives us.
Free breakfast: We love not having to worry about our first meal of the day, and included breakfast helps us stretch our family budget.
Non-smoking: Again, usually pretty easy to find in American hotels, but if we arrive and have any sign of smoke, we're going to request a different room.
Kids stay free: Always helpful!
Proximity: Sometimes we want to be near an airport. Other times we want to be right downtown, or near a particular attraction or area.
Fitness center: Anthony usually starts his day with a little yoga, and a fitness center can be a great space. Sometimes the kids go with him and do some workouts of their own.
Recent reviews: A star rating is helpful, but the real value comes from the perspective you get from more recent reviews.
5 family hotels where we would want to stay with kids in Boise
With places we know we'll visit more often, we like to keep a running list of hotels and other places we might stay. Here are 5 places on our short list for Boise: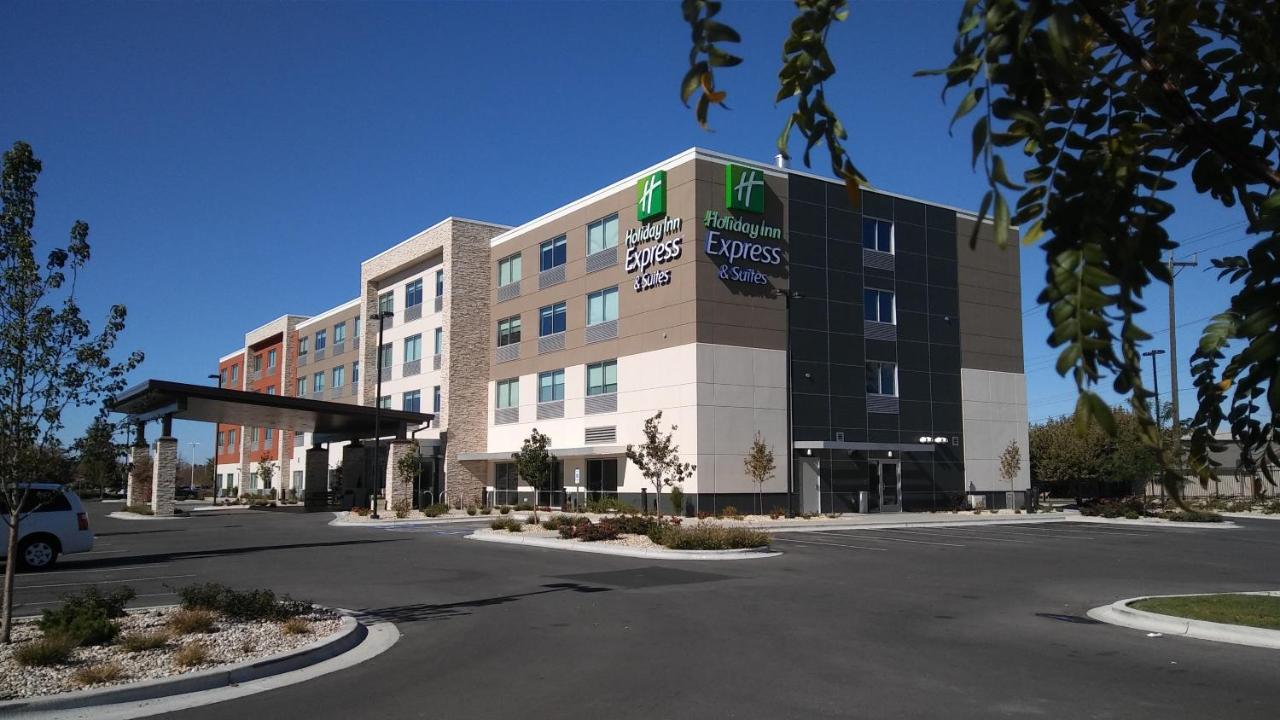 Free pool, parking, and breakfast? That checks the boxes for pretty much any traveling parent. This Boise hotel is near some Greek restaurants that sound tasty. Anytime an American hotel is within walking distance of attractions, that's a huge bonus too—and a double bonus when we can tie in walkable activities with the children's schooling. This Boise Holiday Inn is near the National Interagency Fire Center, and the Wildland Firefighters Monument is less than a 3/4 mile walk from the front door.
Best Western Northwest Lodge
What a cool lobby! We always try to remember that when we stay somewhere, we aren't just staying in our room. The lobby is a wonderful extended space that can help us spread out. We could see ourselves putting these comfy couches and tables for two to use when wanting space for work and school.
Hyatt Place Boise/Downtown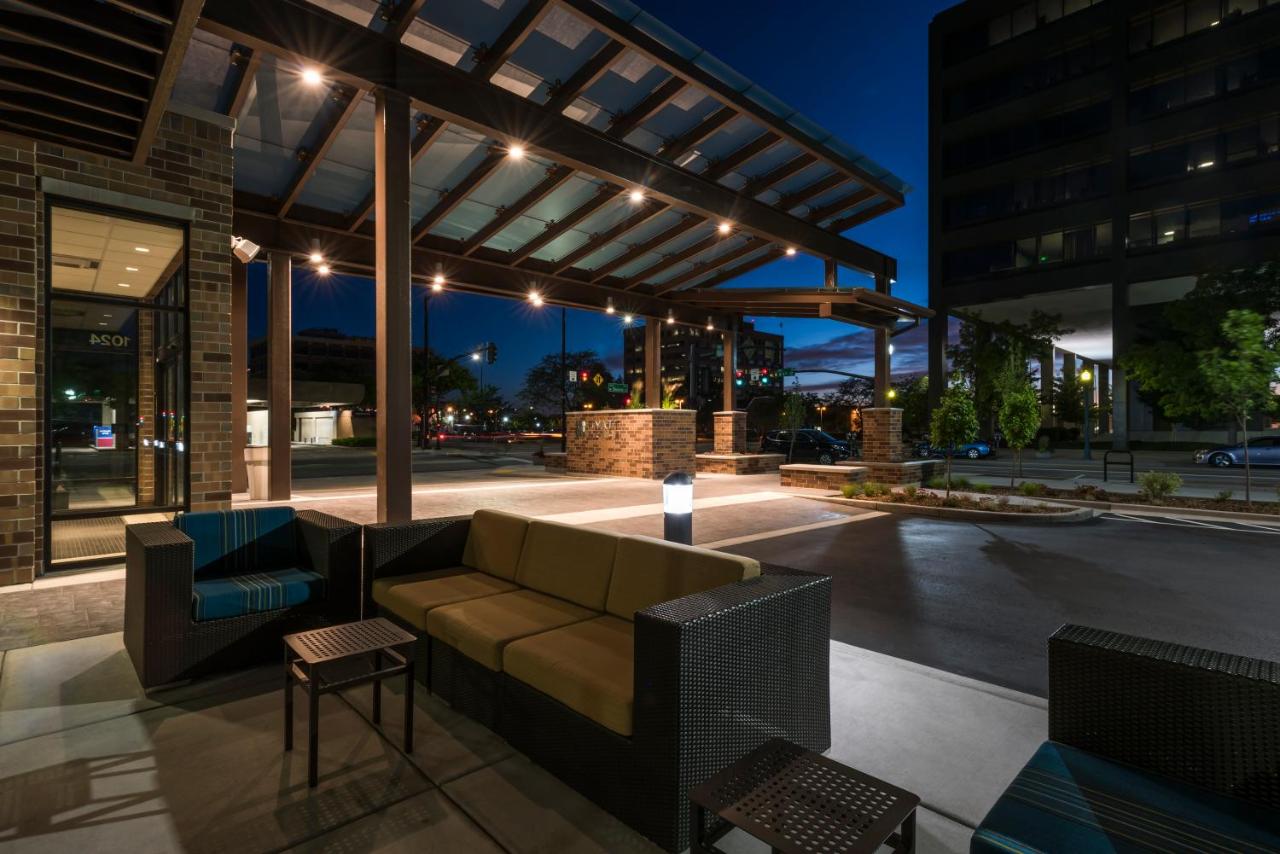 If we were prioritizing staying right in Downtown Boise, this Hyatt Place sounds like a great fit. The pool and included breakfast are great bonuses. But free parking in a downtown hotel? That's especially enticing. Plus, Boise has good local transit, so we may focus more on walking and public transportation, instead of needing to drive as much. Plus, the Idaho State Capitol Building is only about a 5-minute walk away.
Best Western Vista Inn at the Airport
The airport shuttle makes this especially attractive for when we need to be out near the airport. Rates in the $100–$130 range are pretty attractive to us as well. The rooms look bright and spacious—even more important when four people are sharing one space!
Fairfield Inn & Suites by Marriott Boise West
We sometimes prioritize Marriott stays for a bit of points and travel hacking. The spacious dining and lobby areas would also come in handy when we need extra space for business and school (or time out of the room to get some space). This Boise Fairfield is just a little west of downtown, closer to West Boise, but you'd be close to the Aquarium, and downtown—not to mention its excellent parks—would be only a few minutes away via I-184.
Book your family vacation or getaway to Boise, Idaho
Whether as a family vacation destination or a jumping-off point for other parts of the Gem State, Boise, Idaho is a wonderful place for families to visit. We enjoy the vibrant downtown, excellent food, and easy access to nature. Whatever brings you and your kids to Boise, you're going to have a good time—and there will be plenty of good places to stay in Boise for you and your family.